Career Overview Of A Medical Assistant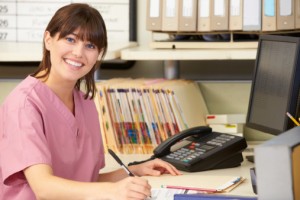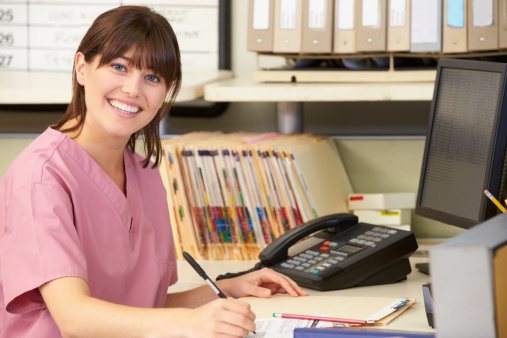 A Medical Assistant perform administrative and clinical tasks to keep the offices of medical doctors, podiatrists, chiropractors, and health practitioners running smoothly. The duties of the medical assistant vary from office to office, depending on the location and size of the practice and the practitioner's specialty. In small practices, medical assistants usually do many different kinds of tasks, handling both administrative and clinical duties and reporting directly to an office manager, medical doctors, or other health practitioner. Those in large practices tend to specialize in a particular area, under the supervision of department administrators.
Projected Employment Growth
According to the United States Department of Labor, employment for medical assistants is projected to grow much faster than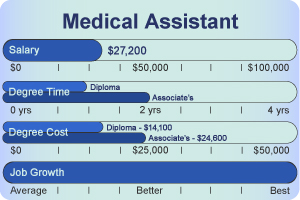 average, ranking medical assistants jobs among the fastest growing occupations over the 2006-16 decade. Job opportunities should be excellent, particularly for those with formal training.
The earnings of medical assistants vary, depending on their experience, skill level, and location. Median annual earnings of medical assistants , non-CMA certified: $14.29/hour or $27,914/year. Average salary for CMA-certified full-time medical assistants: $15.35/hour or $29,889/year. Credit: medassistantedu.org
Where To Find Training
Medical assistant programs are offered in vocational or technical high schools, junior colleges and online distance education programs. St. Augustine Medical Assistant School provides a good model of a online program for medical assistants, program details can be viewed at www.medassistant.org.
St. Augustine Medical Assistant School offers online classes in: Medical Assistant Basics, Terms for Medical Assistants, Human Body Planes, Basic Human Anatomy and Physiology, Medical Office Professionalism, Patient Communication, Medical Records, Basic Medical Law, Scheduling Appointments, Medical Billing and Insurance Claims, Infection Control, Surgical Instruments, Emergency Care, Clinical Equipment, Patient History and Physicals, EKG and Lab Testing, Specimen Collection and Lab Safety, Introduction to Patient Medications.
The sheer number of distance learning and online degrees available is enormous and is growing daily. Similarly the number of schools and institutions that offer online is also expanding rapidly. Online programs are often very flexible and allow students to study online at their own pace and convenience, this makes becoming a well trained medical assistant easier now then ever. Online has also made medical assistant education more accessible to students who otherwise could not attend older rigid classroom based programs. Distance education is an excellent and very affordable way for students to study for a rewarding career as a medical assistant.